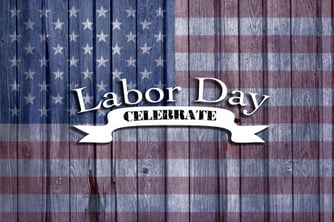 Labor Day, which always falls on the first Monday of September, is about more than just backyard bbq's and picnics. It's a creation of the labor movement, and is dedicated to the social and economic achievements of American workers.
This wonderful holiday is about celebrating every hardworking American, and constitutes a yearly national tribute to the contributions that all workers have made to further strengthen our country's prosperity and well-being.
So with that said, Global DMS wishes a very happy and safe Labor Day Weekend to every hardworking American out there! No matter where your Labor Day celebrations may take you, we hope you enjoy a relaxing weekend with friends and family alike.
Global DMS' Labor Day Schedule:
To commemorate this holiday, our Technical Support Department will observe the following schedule during the Labor Day holiday:
Friday, September 2nd – Available 8am-6pm EDT
Monday, September 5th – CLOSED
Likewise, every additional department within the company will also be closed on Monday, September 5th. All inquiries will be handled on the following business day—Tuesday, September 6th—when normal office hours resume.