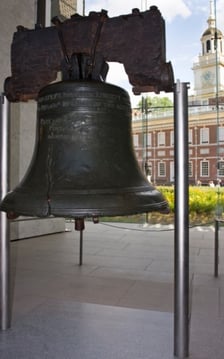 "We hold these truths to be self-evident, that all men are created equal, that they are endowed by their Creator with certain unalienable Rights, that among these are Life, Liberty, and the pursuit of Happiness" – U.S. Declaration of Independence.
These powerful words will forever resonate in the hearts of Americans for generations to come. They define us, bring us together, and make us a stronger nation. They have become a leading example for the entire world, which was changed forever on July 4th, 1776.
America became the world's first true beacon of freedom. We were the first to overcome tyranny and gain our independence – inspiring colonies all over the world to follow suit. However, none of this would have been realized without the many sacrifices made by our Founding Fathers and the countless patriots on the battlefields and beyond.
To them, and the many leaders and service members that have continued to protect our way of life, we say thank you!
As the fireworks light up the night sky, we hope your 4th of July celebrations are explosively fun! Happy Independence Day everyone, and happy birthday America!