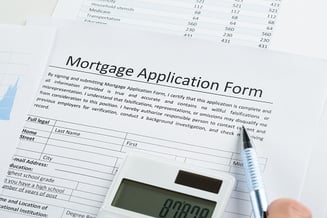 Fannie Mae and Freddie Mac recently announced the publication of their newly redesigned Uniform Residential Loan Application (URLA) form – the standardized form that's used by borrowers to apply for a mortgage loan. Likewise, the GSEs also announced the release of their new Uniform Loan Application Dataset (ULAD) Mapping Document, which will help enable a consistent data delivery process.
The long-awaited, redesigned URLA form marks the first time in over 20 years that any substantial revisions have been made to the standard GSE application. These revisions will allow lenders to deliver an easier, more consumer-friendly loan application experience to their customers, and have introduced new data points – such as a borrower's cell phone number and email address.
The form's layout has been reorganized to make it more user-friendly, and the terminology has been simplified to make it easier for consumers to understand. In addition, Fannie and Freddie also eliminated several underwriting data fields that they felt were irrelevant to the process.
The redesigned URLA form was made possible through extensive collaboration with lenders, technology vendors, mortgage insurers, trade associations, housing advocates, borrower groups, and other industry participants. In addition, the GSEs also worked with various federal regulators – including the FHA, VA, HUD, and the CFPB.
The new form will become available for use on January 1, 2018. However, no mandatory-use date has been selected yet by either Fannie Mae or Freddie Mac.
For more information, check out the GSEs' official announcement.
For the latest URLA news and updates in real time, visit Fannie Mae's URLA webpage.
Sources:
Fannie Mae – fanniemae.com
Freddie Mac – freddiemac.com
HousingWire – housingwire.com