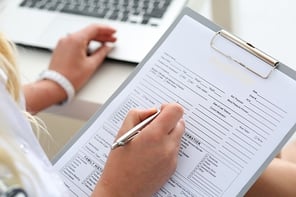 In a recent blog post, the FHFA announced that it has created the new Mortgage Assistance Application (MAAp), which will allow servicers to help borrowers resolve delinquencies more quickly.
MAAp will eventually replace the Uniform Borrower Assistance Form (UBAF), and is designed to balance the five principals of loss mitigation that were learned during the housing crisis – accessibility, affordability, accountability, sustainability, and transparency.
The FHFA worked in conjunction with both Fannie Mae and Freddie Mac to create the new MAAp, and noted that extensive borrower testing revealed several opportunities to make the form more user-friendly. These include:
Reformatting the form with a cleaner, brighter look.

Consolidating related questions on the same page.

Adding questions that enable borrowers to express their preferred method for being contacted by their servicer (phone, email, or text message).

Revising and clarifying terms that borrowers identified as being potentially unclear.
In addition to these application changes, the new MAAp will reduce the amount of supporting documentation that's currently required to demonstrate a struggling borrower's hardship and income. This, according to the FHFA, will simplify the assistance process for both borrowers and servicers alike.
Servicers have been encouraged to begin using MAAp immediately, but must implement the new application by no later than June 1, 2018.
How does MAAp Work?
Prior to being 90-days delinquent, a struggling borrower can fill out the new MAAp and submit the application to their servicer – along with supporting documentation (two most recent paystubs or two most recent bank statements). Once the servicer receives this, they can begin evaluating the borrower for foreclosure alternatives and work with them to explore their options.
These options include a repayment plan, forbearance plan, loan modification, short-sale, or a deed-in-lieu of foreclosure.
For more information, check out the FHFA's blog post.
Sources:
FHFA – fhfa.gov
The MReport – themreport.com