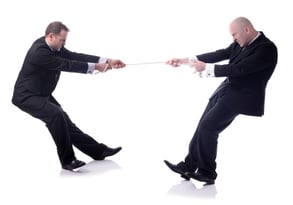 Last month, both Fannie Mae and Freddie Mac implemented their new Independent Dispute Resolution (IDR) process for resolving repurchase disputes. The government sponsored enterprises' (GSEs) new program allows lenders to submit unresolved loan-level disputes to a neutral, third-party arbitrator after the appeal and escalation processes have been exhausted.
The new IDR process was developed cooperatively by both the GSEs and the Federal Housing Finance Agency (FHFA), which also used input and support from the mortgage lending industry. It is currently available for loans delivered to either Fannie or Freddie on or after January 1, 2016.
According to Fannie Mae's bulletin, the process begins when one of the GSEs identifies a "significant defect" and issues a demand for repurchase or other remedy to a lender. The lender then has certain time limits and procedures to correct the defect or appeal the demand.
If the dispute is still not resolved, the process will allow for one or two appeals – depending on the type of mortgage loan in dispute. If and when those appeals have been exhausted with no resolution, the new IDR process will then take over.
The GSEs' IDR process will be available to all active lenders unless they:
Have been suspended, disqualified, terminated, or formally notified as being in default of the terms of their contract.
Have failed to timely comply with a demand after the time for challenging a demand has expired.
Are in default of a prior IDR award or have any outstanding amount past due to the IDR administrator.
Fannie's bulletin also laid out the new IDR process, which includes:
Prescribed timelines for initiating the process, selecting a neutral arbitrator, and conducting administrative and planning conference calls.
Standards for case packages that must be prepared.
An option for each party to use legal counsel and subject matter experts.
A hearing with a neutral arbitrator and representatives from the lender and the GSE, conducted by telephone or video conference.
A process for creating a collective proceeding for a group of mortgage loans that involve similar disputes ("expanded proceedings") with the agreement of Fannie Mae/Freddie Mac and the lender.
Written award and brief opinion provided by the arbitrator.
Reimbursement for certain costs and expenses by the non-prevailing party to the prevailing party.
The written award from the arbitrator will be final and binding upon and enforceable against the non-prevailing parties. In addition to the resolution, Fannie's bulletin states that the non-prevailing party will also be responsible for paying a "Cost and Fee Award" to the prevailing party for ten-percent of the unpaid principal balance of the mortgage loan at the time the loan was acquired.
For more information, check out Fannie Mae's bulletin.
Sources:
Fannie Mae – fanniemae.com
Freddie Mac – freddiemac.com
FHFA – fhfa.gov
Valuation Review – valuationreview.com