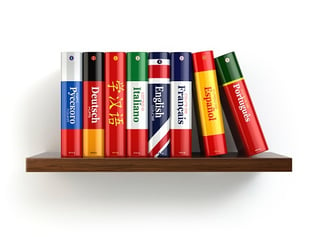 The FHFA, Fannie Mae, and Freddie Mac (in collaboration with industry, consumer, and government partners) recently announced that they have launched a centralized clearinghouse known as Mortgage Translations, which consists of an easy-to-use collection of translated documents and tools that will assist lenders and other industry participants in helping borrowers with limited English proficiency (LEP).
With the share of LEP borrowers expected to grow, the entities decided to develop this new online resource, which contains translated documents, borrower education materials, a standardized glossary or mortgage terms, and more. The glossary in particular is expected to be very helpful in standardizing translations across the mortgage industry.
According to the FHFA's press release, this launch is just the first phase and only consists of Spanish-language documents. The agency went on to say that resources in four other languages commonly spoken by the LEP population in the U.S. (Chinese, Vietnamese, Korean, and Tagalog) will be added to the Mortgage Translations resource in the coming years.
"FHFA is proud to collaborate with Freddie Mac and Fannie Mae and so many others on this important initiative to help address language barriers that impede access to mortgage credit," said the FHFA's Chief of Staff, Janell Byrd-Chichester in the press release. "The Mortgage Translations clearinghouse is one part of a Language Access Multi-Year Plan and includes a number of meaningful resources to help mortgage industry professionals reach a broader range of borrowers."
For more information, check out the Mortgage Translations' webpage.
Sources:
FHFA – fhfa.gov
Dodd-Frank Update – doddfrankupdate.com