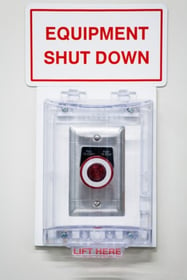 Roughly five months after announcing the launch of its new Mortgage Comparison tool, Google reported that it will be shutting down this tool—along with its entire Compare service—in both the United States and United Kingdom. The search engine giant recently sent an email to its partners confirming the shutdown, stating that it will terminate Compare on March 23, 2016.
Google began laying the groundwork for its Mortgage Comparison tool back in February of 2015, launching its own built-in mortgage calculator. This past November, the company announced that it was adding the Mortgage Comparison tool to its Compare service for the state of California, and that it planned to expand the service to more states over time.
Unfortunately, Compare didn't turn into the success that Google was hoping for. As reported by Search Engine Land, which obtained a copy of Google's email, the product wasn't generating enough money to remain viable. Searches remained high within Compare, but the service didn't get the traction Google had hoped for from a revenue standpoint.
Though appearing to be a helpful tool for consumers to search for the best credit card, insurance, and mortgage deals, Google Compare was in fact an ad product that the company viewed as a way to attract additional advertising dollars.
As many of you may know, this isn't the first time that Google has failed to find a footing within real estate. In 2009, the company launched its Real Estate Listings tool within Google Maps, but removed it all of two years later citing that the feature was not popular enough to justify its existence.
Sources:
HousingWire – housingwire.com
Search Engine Land – searchengineland.com