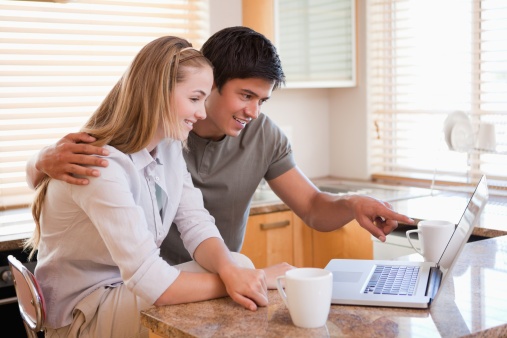 It has been reported that Google, the world's number one search engine, has recently launched a new mortgage comparison tool that allows consumers to search for the lowest mortgage rates available. This new tool is part of the Google Compare service, which allows consumers to compare options for various products – including credit cards and auto insurance.
Google Compare for Mortgages was announced earlier in 2015, and is now being made available in California – it should be noted that Google became a licensed mortgage broker in the Golden State. The search engine giant plans to expand this new service into more states, and has already released a similar product in the U.K.
How is the new tool accessed? When a consumer searches for a mortgage-related term on Google, they are invited to the Google Compare Mortgages page within the search results.
In addition to listing the latest ratings and reviews for a targeted area, Compare for Mortgages also allows consumers to input a zip code, property value, preferred down-payment amount, and their credit score so they can view their mortgage options and receive the proper rate quotes that match their needs.
After the initial menu of options is completed, a consumer is then able to refine their search even further by answering questions like, "How long do you plan on owning the property?" and, "How much can you pay each month?"
In addition to rate quotes, Google's new tool also provides consumers with a preferred lender based on the criteria they entered, and even shows the fees that will be associated with the loan. A consumer can then contact the lender to either learn more about or begin the process. It's important for lenders to note, however, that Compare offers an option that allows consumers to request a callback using an anonymous number so their contact information remains protected.
Though branded with Google's name, the company has teamed up with both Zillow and LendingTree to help introduce its new service – pulling data from the two companies' websites to power the new mortgage comparison tool.
Google has said that participation with the service is based on a flexible cost-per-lead model, but that payment isn't a factor in ranking or eligibility.
Though some within the industry are skeptical of Google's emergence, the site will help bring visibility to both national and local lenders, while displaying ratings, reviews, loan amounts, estimated credit scores, and home values for consumers to help them make better financial decisions.
Sources:
HousingWire – housingwire.com
Inside Mortgage Finance – insidemortgagefinance.com
Digital Trends – digitaltrends.com
Insurance Journal – insurancejournal.com