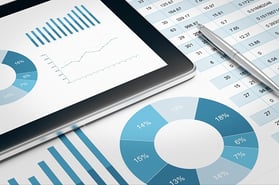 Did you know that Data Analytics products can help further automate your property value validation process, dramatically reducing your number of manual reviews? If not, you're business is missing out on huge time and cost savings!
At Global DMS, we have partnered with several industry-leading data providers (Platinum Data Solutions, Collateral Analytics, etc.) to help eTrac® users render the most accurate property valuations possible through the use of in-depth metrics, trending, and other important factors that are not typically taken into account when underwriting loans.
If you're interested in learning more about Data Analytics products and how they can work for you, please attend our free webinar titled, "Appraisal Review & Data Analytics: Using Technology To Understand Your Data", which is scheduled for tomorrow at 2pm EDT.
During this webinar, the following topics will be discussed:
What is Data Analytics
Appraisal Review Best Practices
Understanding Fannie Mae's Collateral Underwriter
What is the Future for Data in the Mortgage Industry
If you can't attend due to a scheduling conflict, register anyway and you'll be provided with an on-demand recording of the webinar at a later time.
About Global DMS:


Founded in 1999, Global DMS is a leading provider of both residential and commercial real estate appraisal management technology that's catered towards lenders, credit unions, AMCs, appraisers, and other real estate entities. Our all in one collateral management system known as eTrac promotes compliance, improves workflow, and is completely cost-effective thanks to its cloud-based design. For the latest company updates, be sure to follow us on Facebook, Twitter, LinkedIn, and Google Plus