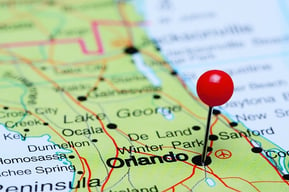 For the first time, Global DMS is heading to the upcoming Black Knight Information Exchange event in Orlando, where we will be exhibiting our residential valuation management platform eTrac® in booth #21 on the tradeshow floor.
Several representatives from our company will be in attendance for the duration of our partner's annual conference and look forward to catching up with everyone present. If you're interested in learning how eTrac's unique automation can greatly enhance your appraisal operations, stop by our booth at any time to see a quick demo.
Those interested in scheduling any one-on-one meetings with our team may submit their request via email to marketing@globaldms.com.
eTrac is Now Integrated w/ Black Knight's LoanSphere Exchange Technology
eTrac has been seamlessly integrated with Black Knight's LoanSphere Exchange technology, providing a gateway that helps support easy, secure lender access to Global DMS' comprehensive valuation management platform from directly within their Black Knight LOS (such as LoanSphere Empower or LoanSphere LendingSpace).
Our bi-directional integration streamlines data exchange and facilitates an efficient communication between the two platforms. This process eliminates the re-entry of data from initial ordering through review – thus reducing errors, ensuring compliance, cutting costs, and dramatically speeding up the appraisal process for its users.
Stop by booth #21 during the upcoming Information Exchange event to learn more.