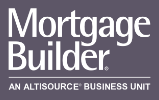 From October 3rd through the 5th, Global DMS' Mac Chiles (Executive VP of Sales) and Jonathan Gartland (Service Delivery Manager) will be in New Orleans, Louisiana to exhibit our flagship product eTrac® at the Mortgage Builder User Conference.
Both Mac and Jonathan will be in attendance for the duration of the event at the Crowne Plaza, and will be located at a table-top in the "Partner Pavilion."
Mortgage Builder User Conference Overview:
Designed to bring together customers, partners, and industry experts alike, the Mortgage Builder User Conference will feature a content-rich agenda showcasing executive keynotes, business leader and technical expert breakouts, as well as numerous roundtable discussions. For more information on this conference, click here.
eTrac/Mortgage Builder Integration:
Our eTrac Valuation Management Platform has been directly integrated with Mortgage Builder's Loan Origination System (LOS). This seamless, bi-directional integration allows Mortgage Builder users to harness the power of eTrac from directly within their native Mortgage Builder interface to compliantly handle the appraisal ordering and delivery processes more efficiently.
For more information, please stop by our table-top display in the "Partner Pavilion." If you're interested in scheduling a demo during this event, please submit your request to productinfo@globaldms.com.