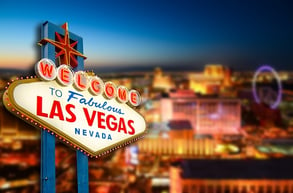 From November 10th through the 12th, our own Vladimir Bien-Aime (CEO) and Sandi Lopez (Sr. Account Manager) will be attending both the 4th Quarter CRN Meeting and Valuation Expo in Las Vegas, where they will be conducting one-on-one meetings and participating in several networking sessions.
Vladimir and Sandi will be in attendance for the duration of the conjoined events, and look forward to the opportunity to both connect and reconnect with the many renowned professionals that will be present. While on-site, they will also be available to answer any question you may have about our company and/or its valuation management solution suite, so please don't hesitate to seek them out.
Those interested in scheduling any one-on-one meetings with either Vladimir or Sandi may do so by submitting a request via email to marketing@globaldms.com.
Q4 CRN Meeting & Valuation Expo Overview:
The 4th Quarter CRN Meeting is now being held in conjunction with this year's second Valuation Expo, and will take place at the Flamingo Casino & Hotel. The CRN Meeting will allow attendees to get caught up on the latest developments occurring throughout the valuation industry, while the Valuation Expo event will bring together hundreds of industry participants to network with peers, discuss the future of the profession, and earn Continuing Education credits.
For more information on the 4th Quarter CRN Meeting, click here.
For more information on the Valuation Expo event, click here.