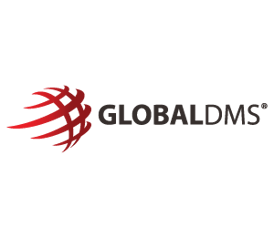 Given the recent and many reports on the rapid spread of the Coronavirus worldwide, Global DMS® has decided to provide an outline on how we are prepared for any potential impacts on our business.
At Global DMS, our primary responsibilities are the safety of our employees and maintaining our services to our customers without interruption. To ensure that both of these endeavors are being met, the following items are in place to help maintain our business operations:
Business Continuity – The current Global DMS Business Continuity Plan (BCP) outlines how will continue operations if a pandemic is called by authorities. In such a scenario, all employees will be asked to work from home. We have fully invested in remote working capabilities, which enable all employees to work uninterrupted and with the same capabilities no matter where they are located. All core business systems are fully accessible and we are able to support all business functions with no impact to normal service levels.
Employee Safety – The well-being of all our employees is a core Global DMS value. We will always strive to produce the safest possible working environment for our people so they may continue to serve our customers.
Communication – Global DMS will always communicate with our clients and the authorities as necessary regarding business operations during a pandemic call.