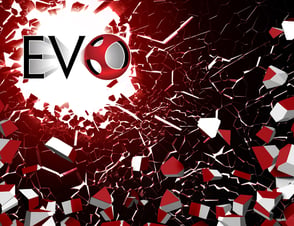 Global DMS has officially launched its much anticipated EVO-Residential™ (or EVO-Res™) appraisal technology at the MBA's Annual Convention, where attendees can get a firsthand look at this innovative new platform at booth #1019.
Built with the user in mind, EVO-Res is 100% configurable and provides customizable workflow automation from initial assignment through final delivery – allowing its users to manage all aspects of the software according to their needs in real time.
Unlike its competitors, EVO-Res delivers this configurability out-of-the-box for every field within the system, granting you far more control over your appraisal management workflow than ever before and eliminating the need for costly development work from third-party software vendors that can take weeks (if not months) to complete.
This configurability extends to the platforms order forms, review forms, and report builder, which are completely digital and remove the need for offline Word and Excel documents that can't communicate with your appraisal software. Not only do these features provide the flexibility you need for any assignment, they allow for robust reporting, as every field within both the system and your various forms can be captured.
In addition, EVO-Res' role-based design is also game changing in that every member of your staff only sees what they need to see, when they need to see it. This helps prevent any cross-population of work and provides each user with a more personalized experience that is completely trackable, as every action in EVO-Res is logged.
With 20 years of experience as an appraisal technology provider, Global DMS has designed EVO-Res based on that experience and the customer feedback we've acquired along the way. We've watched, we've listened, and we've learned – all of which has led to this transformative valuation software.
To learn more about the many benefits of EVO-Res, contact us today at evopreview@globaldms.com.