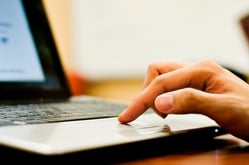 Global DMS has officially integrated its Global Kinex® application with the Federal Housing Administration's (FHA) new Electronic Appraisal Delivery (EAD) portal – providing clients with direct access to the administration's new appraisal submission tool.
Unlike other industry software, Global Kinex can be used by any lender or AMC regardless of what software they or their appraisers are using. It can be implemented as a stand-alone solution or in conjunction with Global DMS' appraisal management platform known as eTrac® Enterprise.
The new EAD portal will allow up to 10 appraisal files per submission, and also allows the submission of up to 3 appraisal files per loan. Appraisals submitted through the EAD are always subject to an FHA compliance review, and the new portal will return both overridable and non-overridable hard-stop messages when appraisal data falls outside FHA requirements.
Global Kinex's direct integration with the new EAD portal allows users to manage their EAD credentials, upload up to 3 appraisal files at a time, and manage the EAD submission process to address hard-stops in real time – offering automatic hard-stop overrides when available.
All EAD submissions through Global Kinex are searchable, and the app will also upload the EAD SSR file as an attachment to the appraisal order when applicable. In addition, EAD submission automation is also available via eTrac's Workflow Engine app to help streamline the process even further.
For a complete EAD overview, along with information on its mandatory migration and several links to valuable FHA resources, check out Global DMS' EAD Portal Help webpage.