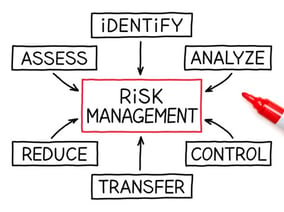 At Global DMS, we recently integrated the LoanSafe Appraisal Manager™ (LSAM) product from CoreLogic®—a leading global property information, analytics, and data-enabled services provider—into our eTrac® valuation management platform.
LSAM enables lenders, investors, and appraisal management companies (AMCs) to quickly validate appraisals and obtain a complete view of appraisal risk. The product provides an overall risk score using an analytic model, which evaluates relevant predictive risk factors – including appraisal integrity, valuation risk, and loss risk. It uses these factors to identify appraisals with the highest risk of repurchase by rank ordering the risk of over-valuation, early payment default, foreclosure, and appraisal non-compliance.
"The new integration with LSAM complements our eTrac platform by providing clients with the ability to take advantage of comprehensive appraisal risk analysis," said Vladimir Bien-Aime, President and CEO of Global DMS. "Utilizing this scoring technology can make the difference between accepting appraisals of high quality and those that may have increased valuation and quality issues."
For more information on the new eTrac/LSAM integration, check out our press release.