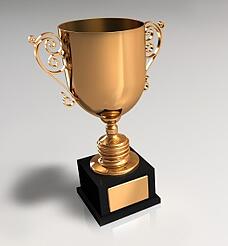 Global DMS® is excited to announce that our CEO, Vladimir Bien-Aime, has been recognized by PROGRESS in Lending for its first ever Thought Leader Award, which honors those within the mortgage industry who've provided innovative and creative ideas for today's unique environment and beyond.
Mr. Bien-Aime, who helped pioneer appraisal management technology in the 1990's, was recognized for several reasons, including his direct involvement with Global DMS' recent integration with ProxyPics and the development of the company's next-generation appraisal management platform, EVO-Res™.
Vladimir has also been petitioning for an open ecosystem, which would provide the mortgage industry's vendors with a consistent, innovative, and effective method of integrating with one-another to deliver unparalleled choices for their customers through an open mortgage exchange.
For more information, check out Global DMS' official press release.
EVO's Comprehensive Reporting Provides Instant Visibility
Achieving complete visibility over your real estate appraisal process is essential for promoting organization and effective practices that provide efficient turn-times. However, achieving this visibility over what's typically an intricate process is near impossible without a robust reporting tool that promotes automation. Global DMS' EVO™ appraisal management software provides this comprehensive overview of one's valuation process via its next-gen reporting capabilities, which include both built-in reports and the ability to create custom reports in minutes that instantly capture data from any field or action taken – ensuring the availability of critical information when it's needed most.