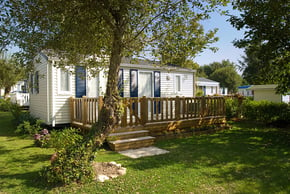 On November 30th, Freddie Mac announced that its new CHOICEHomeSM program will begin allowing conventional financing for manufactured homes in an attempt to both increase the availability of affordable housing and to provide innovative financing options.
According to Freddie, its CHOICEHome program is a two-year pilot that will permit conventional financing for certain manufactured homes. Those deemed eligible for this new program must have features like permanent foundations and pitched roofs, and many of these homes will also include energy efficient features – such as programmable thermostats, minimum insulation values, etc.
Within its press release, Freddie Mac stated that it will treat CHOICEHome-secured loans like those secured by single-family site-built homes. The GSE went on to say that if a factory-built home meets certain specifications, it will be granted a CHOICEHome certification and will become eligible for CHOICEHome financing. This will include numerous conventional loan products, like Freddie's HomeOne and Home Possible® mortgages.
HUD-code guidelines for both home construction and siting of the home must be followed by manufacturers and lenders in order to meet CHOICEHome eligibility. Lenders must also follow all local and state guidelines for manufactured housing titled as real property.
In addition, Freddie Mac mentioned that appraisers will be able to use site-built housing as a comparable for valuation.
Sources:
Freddie Mac – freddiemac.com
HousingWire – housingwire.com