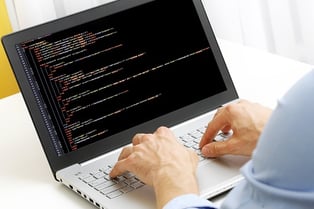 Freddie Mac recently announced that it has successfully implemented "Release 1" of the Common Securitization Platform (CSP) for certain single-family, fixed-rate mortgage-backed securities. This means that the GSE is now using the CSP for data acceptance, issuance support, and bond administration activities that are related to current single-class, fixed-rate mortgage-backed securities.
Freddie's latest development helps demonstrate that the system, operations, and controls of the CSP and Common Securitization Solutions (CSS)—a joint venture owned by both Fannie Mae and Freddie Mac—are functional.
According to the GSE's press release, "Release 1" allows Freddie to transfer certain securities operations for its Gold participation certificates (PCs) and Giant PCs to the CSS and the CSP. This will enable both Fannie Mae and Freddie Mac to implement the Single Securitization Initiative by issuing the new Uniform Mortgage-Backed Securities (UMBS) and commingled re-securitizations through the CSS and CSP.
The successful implementation of the CSP's core infrastructure is a critical milestone on the path to the implementation of the Single Securities Initiative. Freddie, Fannie, and the CSS have been working together under the direction of the FHFA to create a common fungible security that will eventually be issued and guaranteed by both GSEs.
The door is now open for the next step in the project, known as "Release 2", which will enable a combined Fannie Mae and Freddie Mac $3.5 trillion market of to-be-announced mortgage-backed securities. Based on their experience from "Release 1", the GSEs and CSS will continue to review the timeframe for the implementation of "Release 2" – which should be announced by the FHFA in the first quarter of 2017.
For more information about the Single Security Initiative and/or the CSP, check out the following Freddie Mac webpage.
To see the latest timeline for the Single Security Initiative and CSP, visit the following FHFA resource.
Sources:
Freddie Mac – freddiemac.com
FHFA – fhfa.gov