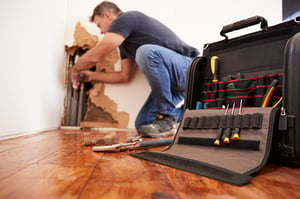 Freddie Mac recently announced that it has expanded its Home Possible® sweat equity program, which will now allow certain borrowers to utilize their construction skills in order to help cover an entire down payment and all closing costs when purchasing a home.
Previously, the GSE only allowed sweat equity to cover a portion of these costs for a qualified borrower. With this update, however, these borrowers will now have no limits and can use sweat equity to cover their entire down payment and closing costs. That said, the labor performed must be completed in a skillful manner to support the appraised value and must be certified by an appraiser.
Within its press release, Freddie mentioned that this offering will help support the renovation of aging homes while providing borrowers with an additional form of down payment instead of cash – particularly in rural areas.
In addition, Freddie Mac is also providing qualified borrowers with the education, resources, and training that's necessary to understand its parameters. It will be doing so in collaboration with several non-profits, including Fahe, HOPE, HERO, CDCB, Enterprise Community Partners, Next Steps, and NextJob.
For more information, check out the following webpage.
Sources:
Freddie Mac – freddiemac.com
HousingWire – housingwire.com
Mortgage News Daily – mortgagenewsdaily.com