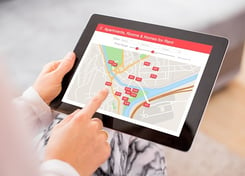 Back on October 24th, Freddie Mac announced that it will be adding new functionalities to its Loan Advisor Suite, which will provide lenders with the ability to use an automated appraisal alternative to replace traditional appraisals on some loan applications.
According to Freddie, the new capabilities are designed to reduce the costs associated with the loan origination process. However, the GSE's announcement caused much concern throughout the appraisal industry, especially in regards to the waiving of selected appraisals.
Valuation Review recently reported that one of the many concerns appraisers have regarding the future of the industry is whether or not their services will truly be needed when it comes to appraising property. Freddie Mac's Public Relations Director, Lisa Tibbitts, did her best to reassure the industry that it has nothing to worry about, stating that the significant majority of mortgage loans will continue to require a traditional appraisal.
The appraisal alternative will not act as a replacement for appraisers, and is just intended to provide another option for loans on properties that can easily be valued using data and models. This, according to Ms. Tibbitts, will enable appraisers to focus their attention on more complex and unique properties where their valuable experience and expertise is most needed.
To recap, Freddie's Loan Advisor Suite is a smart, end-to-end technology solution that's designed to not only reduce costs for lenders, but also to provide greater certainty and valuable insights throughout the loan production process. The GSE's new capabilities, which will be available in the spring of 2017, include a no-cost automated appraisal alternative, automated borrower income verification, automated borrower asset verification, and an automated assessment of borrowers without credit scores.
Freddie Mac also mentioned that it expects its Loan Advisor Suite to broadly offer collateral representation and warranty relief in early 2017, which is intended to "significantly relieve" mortgage lenders from the risk of loan repurchase due to appraisal defects.
Ms. Tibbitts went on to say that this proposal is designed to assist appraisers, while enhancing their overall expertise in valuing property. It does not suggest that all appraisals will be waived or that appraisers will be replaced by technology.
Sources:
Valuation Review – valuationreview.com
Freddie Mac – freddiemac.com