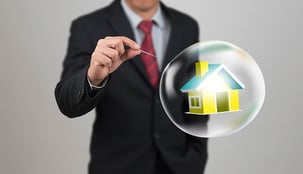 As reported by The MReport and DS News, Ed Delgado (Five Star President and CEO) recently suggested that the industry could be heading towards a microbubble. Delgado pointed out Denver, Dallas, San Antonio, Las Vegas, Phoenix, Los Angeles, and San Francisco as several regions that could possibly see delinquencies rise and foreclosures increase.
"The market is about to change and we need to be ready," said Delgado at the Five Star Conference & Expo. "REO is going to increase in 2018 as we see more fractures in the market. How much is determined by location and how big the fall off in price points will be."
Price points, appreciation, and values have been driven way up due to a hot real estate market and strong demand. Delgado pointed out that seeing these spikes of 5-10% in appreciation, along with price points that are overvalued by 15-20%, aren't new observations. The same type of numbers could be seen back in 2008 right before the Great Recession.
In addition, Delgado also noted that the devastation left behind by Hurricanes Harvey and Irma could have a significant impact on both Houston's and Florida's real estate markets. He feels that Houston has understated its delinquency population by as much as 300,000, while Florida's insurance deductibles could create long-term hardships – putting greater financial burden on the state's homeowners.
Only time will tell if Delgado is correct on his assumptions, but the situation is certainly worth monitoring as we move into the new year.
Sources:
The MReport – themreport.com
DS News – dsnews.com