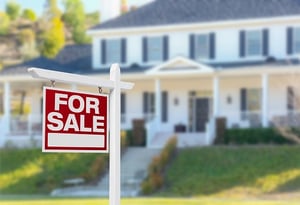 Have you ever been curious as to why one home may be priced substantially higher, or lower, than another home on the same block? In many cases, it's easy to see why one house may have a larger price tag than its surrounding neighbors. But in other cases, this isn't so obvious.
According to a recent study by HouseCanary, it's likely that a handful of "hidden" factors are having an impact on the values being seen. These factors include: view angle from the backyard; frontage length; backyard exposure to neighbors; privacy score; and backyard slope.
Emerging as the most popular hidden factor was view angle from the backyard, or the maximum angle (in degrees) that opens to scenery or nature. In all the counties studied, view angle appeared in over 95%, which shows that consumers are placing a high premium on their backyard views.
Next came frontage length, which measures the length of the street-facing side of a property. This hidden factor helps to illustrate the amount of curb-fronting a house has compared to other homes in the immediate area, and affected values in nearly 78% of the counties that were studied.
The third most influential hidden factor was backyard exposure to neighbors, which measures how easily a neighboring residence can see into an adjacent house and its backyard. The study found that this was a strong influencer in roughly 63% of the counties that were examined, showing that if a backyard is exposed, the property value could suffer.
On the contrary, houses that produced higher privacy scores were seen with higher property values in just over 59% of the counties studied.
When it comes to backyard slope, HouseCanary found that backyards sloping upward from the primary residence created lower property values compared to those with backyards sloping downward. This hidden influencer impacted values in nearly 39% of the participating counties.
HouseCanary did note that the degree to which each factor influences a property's value can vary widely according to the region, county, or neighborhood where the home is located.
For more information, check out the full study on HouseCanary's website.
Sources:
HousingCanary – housecanary.com
DS News – dsnews.com