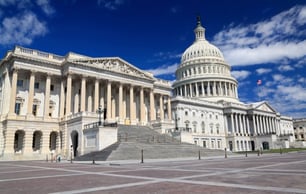 The FHFA has released its 2018 Report to Congress, which includes commentary from Director Mark Calabria that encourages Congress to act on housing reform, requests chartering authority similar to the OCC, and discusses the GSEs' conservatorship – advising that it should end.
According to the press release, the FHFA's annual report also provides information about the Agency's examinations of Fannie Mae and Freddie Mac, the eleven Federal Home Loan Banks, and the Federal Home Loan Banks' Office of Finance. It also describes the FHFA's actions as conservator of the GSEs and outlines the following legislative recommendations:
Acting on housing finance reform.

Increasing competition.

Strengthening the Agency's regulatory powers.
To see the 2018 report in its entirety, visit the FHFA's website.
Sources:
Federal Housing Finance Agency (FHFA) – fhfa.gov
DS News – dsnews.com