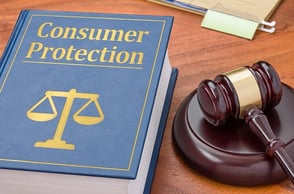 The Federal Housing Finance Agency (FHFA) recently issued a press release to help combat the ongoing misinformation that borrowers in forbearance with a Fannie Mae or Freddie Mac-backed mortgage are required to repay their missed payments in one lump sum – which is not the case.
These borrowers will be required to repay their missed mortgage payments, but there appears to be a growing number who believe they need to pay these all at once. According to HousingWire, this confusion is due to a lack of clarity in the CARES Act about what happens after a borrower's forbearance period ends, which has led to confusion among borrowers and servicers about how the repayments will work.
The FHFA clarified that for borrowers who opt for forbearance, their mortgage servicer will contact them roughly 30 days prior to the end of their forbearance period to check in and discuss a variety of repayment options. These include:
Setting up a repayment plan.
Modifying the mortgage loan so the payments are added to the end of the mortgage.
Setting up a modification that reduces the borrower's monthly mortgage payment.
If a borrower's hardship has not been resolved when the servicer checks in, their forbearance period can be extended.
For more information, check out the FHFA's press release.
Sources:
Federal Housing Finance Agency – fhfa.gov
HousingWire – housingwire.com