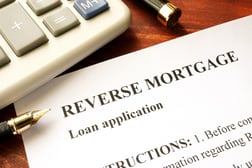 The FHA recently announced that it has automated its second-appraisal process for reverse mortgage lenders, which are now required to provide a second appraisal for HECM loans whenever one is flagged by the administration's system as having potential bias.
Since this new process was first implemented back in October, lenders have been required to upload loan information into the FHA's EAD portal and typically wait between 1-3 days before receiving a response that indicates whether or not a second appraisal is necessary.
With this update, reverse mortgage lenders can now enter their loan data into FHA Connection and receive an immediate and automatic response as to whether or not a second appraisal will be required before the loan can proceed forward.
For more information, including important reminders for appraisal logging guidance, check out the FHA'S announcement.
Sources:
FHA – hud.gov
HousingWire – housingwire.com