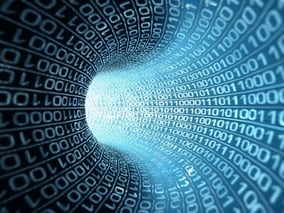 Next week, the FHA will begin implementing several updates for its EAD portal and other appraisal-related functionality in FHA Connection. According to the Administration's announcement, changes will be made to the Appraisal Logging screen, appraisal transfers, and digital signatures on appraisals.
For appraisals uploaded to the EAD portal on or after January 28, 2019, the Appraisal Value field on the FHA Connection Appraisal Logging screen will no longer be editable and a corrected appraisal will be required to update the field. Edits to this field that are submitted through the Business-to-Government (B2G) connection will not be accepted.
In addition, appraisal updates (Form 1004D) with effective case numbers assigned on or after Jan. 28th will have the license number and name of the appraiser who completed the form added to the Appraisal Logging screen. The FHA noted that for B2G connections, changes can be submitted beginning on Jan. 28th, but will not be required until April 1, 2019.
In regard to appraisal transfers, the Case Transfer screen in FHA Connection will be modified to enable mortgagees to electronically transfer appraisals at the time of case transfer for case numbers assigned on or after Jan. 28th. The name of the Case Processing menu link will also be changed from "Case Transfer" to "Case/Appraisal Transfer."
An Appraisal Transfer field will be added to the screen, but the Administration did mention that mortgagees are not required to electronically transfer the appraisal when a case is transferred. That said, the selection of "Yes" or "No" is required by the FHA, as the field cannot be left blank. For B2G connections, appraisal transferring can be submitted with case transferring beginning Jan. 28th as well, but the new field will not become required until April 1, 2019.
Lastly, the FHA said that beginning August 5, 2019, XML digital signatures will be required on all appraisals that are uploaded to its EAD portal. An appraiser's forms software that's used for completing FHA appraisals must include XML digital signature functionality that's compatible with EAD validations. As of now, the current Digital Signature Hard Stops are eligible for automatic override, but this will change from "eligible for override" to "not eligible for override."
For more information, check out the FHA's announcement.
Source:
The Federal Housing Administration (FHA) – hud.gov