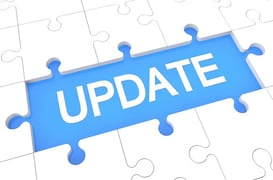 The Federal Housing Administration (FHA) recently announced that it has implemented several system updates to both its new Electronic Appraisal Delivery (EAD) portal and FHA Connection (FHAC) technology.
These updates have provided new functionality for related entities to view and work with appraisal reports, and allow both the originating lender (Principal) or the underwriting lender (Agent) and their third-party service providers—which have been authorized to upload appraisals to the EAD—to complete the following tasks:
Submit an appraisal to the FHA through the EAD portal.

Complete any updates on the FHAC's Appraisal Logging screen.

Confirm the data as required in the FHAC.
Thanks to these updates, EAD portal users with Principal/Agent relationships can access and approve appraisal reports without receiving error messages informing them that the FHA Case Number on the appraisal is not assigned to them.
The FHA also wants mortgagees to note the following about case transfers that are relative to appraisal reports in both the EAD portal and FHAC:
If, prior to case transfer, the original mortgagee uploaded an appraisal for the case, the mortgagee that the case was transferred to (new mortgagee) will be unable to view the appraisal in the EAD.

The new mortgagee must obtain a copy of the appraisal, in the required format, from the original mortgagee according to current FHA policy, and submit the appraisal to the FHA through the EAD portal.

The original mortgagee must first transfer the case number to the new mortgagee in the FHAC before the new mortgagee will be able to submit an appraisal in the EAD for the case. Once the case transfer is complete, the new mortgagee should allow an overnight update before submitting an appraisal so that the case transfer information from the FHAC can be updated in the EAD portal.
In addition, the new mortgagee may see appraisal information on the FHAC Appraisal Logging screen that was submitted by the original mortgagee. The FHA's policy continues to require the new mortgagee to obtain a copy of the appraisal from the original mortgagee, and underwrite the appraisal to determine whether it meets the Administration's requirements.
For more information on the EAD portal, including links to valuable FHA resources, check out our EAD Portal Help page.
Source:
The Federal Housing Administration – portal.hud.gov