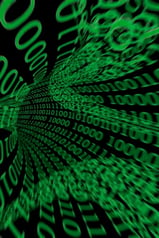 This past March, the Federal Housing Administration (FHA) implemented a set of system enhancements to its new Electronic Appraisal Delivery (EAD) portal to help further improve the portal's functionality and address user feedback.
Terminology Change for "One Time Key":
A mortgagee's designated EAD Administrator(s) uses a 6-digit alphanumeric "one time key" that's generated in the FHA Connection system as the last step in their initial EAD login process. To provide more consistency and an easier onboarding experience, references to this key have been revised by the FHA throughout the EAD portal screens and system-generated messages. This "one time key" is now consistently referred to as the "Appraisal Portal One Time Key".
New "Non-Overridable" Hard-Stop Error Code:
EAD users will now receive a new hard-stop error code—FHA3700—which relates to the following appraisal data check boxes on the Uniform Residential Appraisal Report (FRE Form 70/FNMA Form 1004), Individual Condominium Unit Appraisal Report (FRE Form 465/FNMA Form 1073), Small Residential Income Property Appraisal Report (FRE Form 72/FNMA Form 1025), and Manufactured Home Appraisal Report (FRE Form 70B/FNMA Form 1004C):
"As Is"
"Subject to Completion"
"Subject to Repair"
"Subject to Inspection"
If none of these four checkboxes are selected, or if the "As Is" checkbox is selected along with any of the other three checkboxes, users will receive the following new hard-stop error message:
FHA3700: At least one of "as is," "subject to completion," "subject to the following repairs," or "subject to the following required inspection" must be selected. If "as is" is selected, no other value may be selected.
To correspond with these technical enhancements, the FHA also published an updated version of its FHA Single Family Housing Appraisal Report and Data Delivery Guide. The administration has advised both mortgagees and FHA Roster Appraisers to review the updated guide, including its 'Change Log' at the beginning of the document.
To read the FHA's official announcement, click here.
For more information on the EAD portal as a whole, including links to valuable FHA resources, check out our EAD Portal Help webpage.
Source:
FHA – portal.hud.gov