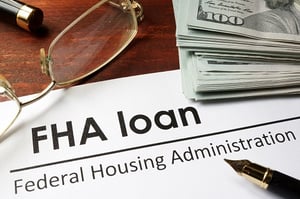 The FHA recently issued two mortgagee letters, which provide updated guidelines for the its home warranty and inspection requirements for single-family FHA loans.
"Shortly after arriving back at the FHA in June 2018, I indicated one of our goals was to streamline and update our program guidelines and procedures," said FHA Commissioner, Brian Montgomery on his LinkedIn page. "In parallel with the Administration's objectives of reducing regulatory barriers, late yesterday (March 12th) we released two Single-Family Mortgagee Letters (2019-04 and 2019-05) where we've eliminated two unnecessary and outdated regulations that have been barriers for lenders."
In order to expand the pool of inspectors for lenders, Mortgagee Letter 2019-04 has eliminated the FHA Inspector Roster – effective August 2, 2019. According to its letter, the FHA believes that industry standards and local regulations are sufficient enough to ensure inspector qualifications. For more information, check out the entire letter here.
Mortgagee Letter 2019-05 has eliminated the Administration's 10-year protection plan requirements, which became effective for all case numbers assigned on or after March 14th. This change now allows borrowers to qualify for FHA mortgage insurance on high loan-to-value mortgages where the dwelling was not approved for guaranty, insurance, or a direct loan before the beginning of construction and where the dwelling is less than a year old.
The FHA feels that homebuyer and builder's one-year Warranty of Completion of Construction provides enough assurance that the home was built properly and the borrower is protected. For more information, check out the entire letter here.
Sources:
National Mortgage Professional Magazine – nationalmortgageprofessional.com
HousingWire – housingwire.com