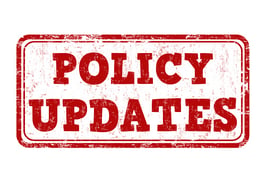 The Federal Housing Administration (FHA) recently changed its appraisal policies that are found in its Single Family Housing Policy Handbook, and appraisers have been asked to implement these changes when either performing appraisals or determining property eligibility for mortgages with FHA case numbers that are assigned on or after September 14, 2015.
The handbook has been consolidated and redesigned to make it clearer and easier for appraisers and other industry participants to decipher, which was one of the FHA's primary goals. It also now shows how all the different segments involved in the origination process interrelate with one another.
There are four appraiser-specific sections that are detailed within the handbook. The first relates to doing business with the FHA, the second pertains to property requirements, the third specifies appraiser requirements, and the fourth provides details on quality control.
In regards to the revised appraisal policies, the FHA pointed out the following changes to Valuation Review that appraisers should keep a note of:
Properties with a Legal Non-Conforming Use: Requiring the appraiser to comment if improvements can be rebuilt by right.
Accessory Dwelling Units: Emphasizing highest and best use to determine property type of classification.
Attic and Crawl Space Inspection Requirements: Clarifying that FHA requires an inspection.
General Acceptance Criteria, Property Eligibility, and Non-Residential Use of Property: Ensuring that mixed-use properties comply with zoning.
Cost and Income Approach for Value: All appropriate approaches must be utilized when applicable.
Sales History of Comps: Requiring 3 years or more, instead of 1 year, and requiring due diligence by the appraiser for analyzing prior sales of comparable properties.
Energy-Efficient Building Components, Solar Systems, etc.: Requiring that contributory value of building components that enhance efficiency or energy savings must be analyzed and reported. The FHA requires that the appraiser utilize all appropriate methods of valuation and does not restrict this to only a matched pairs analysis.
Photographs: Appraisers will be required to provide more pictures and more information to underwriters to convey a better sense of the property.
For more information, check out the U.S. Department of Housing and Urban Development's (HUD) Single Family Housing Policy Handbook webpage.
Sources:
Valuation Review – valuationreview.com
HUD – portal.hud.gov