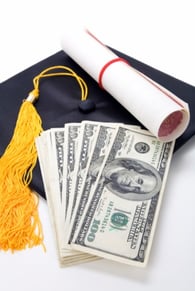 This past April, the Federal Housing Administration (FHA) published Mortgagee Letter 2016-08 (Student Loans), which provides revised guidance for lenders when calculating student loan obligations for use in a borrower's debt-to-income ratio calculation.
The FHA is hoping that its changes will help more borrowers with student loan debt qualify for mortgages. In addition, the administration is also hopeful that its revisions will help lenders better deduce this type of borrower's ability to repay.
The revised guidance applies to all FHA Title II forward mortgages, with the exception of non-credit qualified streamline refinances. It also separates student loan policies from other deferred obligations and installment loans—including future incorporation into the Single Family Housing Policy Handbook 4000.1—to clarify the differences in their calculations.
Consistent with industry practice, the FHA's revised guidance allows the same calculation criteria to be applied regardless of the student loan payment plan type or deferral status. The guidance also includes a 50% reduction in the percentage used to calculate monthly student loan obligations, or the use of the actual documented payment when the payment fully amortizes the loan over its term.
According to the FHA, mortgagees may begin using the new guidance immediately, but will be required to use it for all case numbers that are assigned on or after June 30, 2016.
The administration believes that its new approach will provide the appropriate balance between expanding access to credit while ensuring that borrowers with student loans are able to meet their debt obligations.
For more information, check out the FHA's Mortgagee Letter 2016-08.
To view the FHA's official announcement, which includes quick links and additional resources, click here.
Sources:
FHA – portal.hud.gov
Inside Mortgage Finance – insidemortgagefinance.com