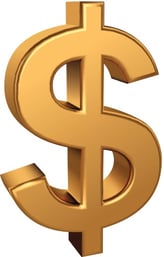 Valuation Review recently reported that the federal banking regulators are working on a plan to raise the threshold for requiring appraisals on commercial real estate loans to $400,000 from the current $250,000 threshold amount.
As part of this proposal, the federal regulators are also planning to gather more information about the appropriateness of increasing the $1 million threshold that's related to real estate-secured business loans as well.
That being said, the Federal Financial Institutions Examination Council (FFIEC) did say within their Economic Growth and Regulatory Paperwork Reduction Act (EGRPRA) report to Congress that they will not be raising the threshold on residential mortgages at this time.
The issue of potentially changing the threshold for requiring appraisals has continuously created a stir between the banking and appraisal industries for some time now. Banking advocates (such as the American Bankers Association) have asked federal regulators to raise the thresholds numerous times – which haven't been adjusted since 1994. On the flip side, appraisal industry advocates (such as the Appraisal Institute) have fought to keep the current $250,000 standard.
"The agencies considered the appropriateness of the existing appraisal thresholds in the context of the comments received and the agencies' prudential standards for safety and soundness," said the FFIEC in their report to Congress. "The agencies also gave special consideration to the issue of appraiser shortages in rural areas."
For more information, check out the FFIEC's report. (Scroll to page 28)
Sources:
FFIEC – ffiec.gov
Valuation Review – valuationreview.com