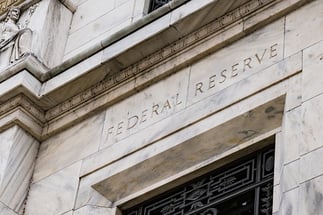 The Federal Reserve recently issued a proposal that would ease regulations on larger financial institutions with less than $700 billion in assets and has opened a public comment period regarding said proposal through January 22, 2019.
The proposal consists of four new tiers of regulation for banks with more than $100 billion in assets in order to help ease compliance requirements for institutions with less risk. If enacted, midsized lenders would face lower liquidity and compliance requirements, while smaller banks would receive even easier treatment.
The Federal Reserve notated that banks would be sorted into categories based on several factors, which include asset size, cross jurisdiction activity, short-term wholesale funding reliance, nonbank assets, and off-balance sheet exposure. According to the government agency, each factor shows varying degrees of complexity and risk to a banking organization and can result in greater risk to the financial system and broader economy.
Those with $250 billion to $700 billion in assets would enjoy a reduced liquidity coverage ratio (LCR) and could see their liquidity requirements reduced by up to 30%. Smaller banks would have even less restrictive requirements and would face less stress tests of their capital plans, which the Fed currently conducts on an annual basis.
That all said, the proposal does give the Federal Reserve the ability to impose stricter rules on banks with less than $700 billion in assets if they engage in higher levels of risky activity.
Institutions that fall in the highest risk categories, including the Globally Systemically Important Banking Organizations (GSIBs), would not see any changes to their capital or liquidity requirements under the Fed's current proposal.
For more information, check out the Federal Reserve's press release.
Sources:
The Federal Reserve – federalreserve.gov
Reuters – reuters.com
HousingWire – housingwire.com