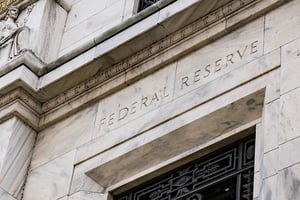 The Federal Reserve recently announced via its FOMC statement that it will keep the interest rates near zero in response to the continued lockdown from the COVID-19 pandemic.
The Federal Open Market Committee (FOMC) will keep the target range for the federal funds rate at 0-0.25% and expects to maintain this range until it's confident that the economy has weathered the Coronavirus quarantine and is back on track to achieve its maximum employment and price stability goals.
"To support the flow of credit to households and businesses, the Federal Reserve will continue to purchase Treasury securities and agency residential and commercial mortgage-backed securities in the amounts needed to support smooth market functioning, thereby fostering effective transmission of monetary policy to broader financial conditions," said the Federal Reserve in its FOMC statement. "In addition, the Open Market Desk will continue to offer large-scale overnight and term repurchase agreement operations."
According to the Fed's statement, the FOMC will continue to monitor the implications of incoming information for the economic outlook, including information related to public health, as well as global developments and muted inflation pressures – using its tools and acting appropriately to support the U.S. economy.
For more information, check out the Federal Reserve's FOMC statement.
Sources:
Federal Reserve – federalreserve.gov
National Mortgage Professional Magazine – nationalmortgageprofessional.com