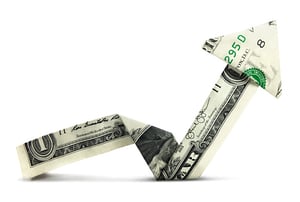 The FDIC, OCC, and Board of Governors of the Federal Reserve recently issued a proposal that would increase the threshold for residential real estate transactions that require an appraisal to $400,000. As it currently stands, certain residential mortgage originations don't need a full appraisal if the loan amount is less than $250,000.
According to the FDIC's press release, the proposal was issued in response to concerns about the time and cost associated with completing a residential real estate transaction. The federal regulators believe that raising the appraisal exemption threshold—which was last increased in 1994—could reduce appraisal burdens for banks without posing a threat to the safety and soundness of financial institutions.
If the proposal were to pass, mortgage originations with balances below the new $400,000 threshold that qualify for the appraisal exemption would only require an evaluation that is consistent with safe and sound banking practices to estimate the market value of the associated property.
The FDIC also stated in its press release that the proposal would incorporate the rural residential appraisal exemption that's found within the "Economic Growth, Regulatory and Consumer Protection Act" to the list of exempted transactions – meaning they too would only require evaluations.
The proposal, as outlined, would only apply to originations by FDIC-insured institutions that weren't sold to the GSEs or otherwise insured or guaranteed by a federal agency.
Comments on this proposal are currently being accepted through February 5, 2019.
For more information, including how to comment, click here.
Sources:
Federal Deposit Insurance Corp. – fdic.gov
Inside Mortgage Finance – insidemortgagefinance.com