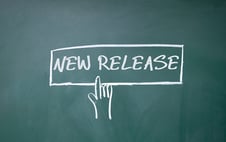 On January 29th, Fannie Mae officially implemented Fannie Mae Connect Version 1.1, which included the release of both additional reports and report modifications to help improve performance and usability and to provide access to even more data and information.
The GSE's release included:
Five additional seller/servicer reports:

Loan Delivery Edit Dashboard (formerly known as Data Quality Dashboard)
Lender Dashboard
Collateral Underwriter® (CU) Submission Metrics
Appraisal Findings
Market Opportunity and Profiles Tool

Usability improvements based on customer feedback.
Filter and export modifications to certain Phase 1 reports – including MBS Schedule of Mortgages, Additional Laser, and Pool Deficiency.
For more information on these new reports, including descriptions, categories, etc., check out Fannie's Connect Version 1.1 Implementation Notification.
About Fannie Mae Connect™:
Fannie Mae Connect is a relatively new portal that streamlines and centralizes key Fannie Mae information and data from multiple reporting applications. The portal provides several key benefits to users, which include:
Simplifies access to Fannie Mae data and information by consolidating multiple applications that are currently used to provide reports to lenders and other Fannie Mae business partners.
Provides a customizable experience, allowing users to:

Set preferences and alerts.
Create categories to "bucket" reports for customized access management.
Personalize content by choosing the file format that supports improved usability.
Receive email notifications to identify when new reports are available.
Utilize an in-application comment box for expedient feedback and communication with Fannie Mae.
For the latest updates regarding the Connect portal, visit the Fannie Mae Connect webpage.
Source:
Fannie Mae – fanniemae.com