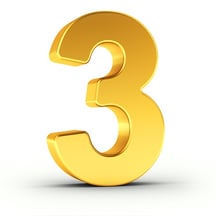 Fannie Mae recently issued an announcement to provide additional details regarding Phase 3 of the Uniform Loan Delivery Dataset (ULDD) initiative. The GSE's announcement outlines Phase 3's implementation timeline, new and revised data requirements, and includes guidance on the collection and delivery of borrower demographic information to support the new Home Mortgage Disclosure Act (HMDA).
Within its announcement, Fannie highlighted several ULDD specification updates, including:
32 new data points – 26 of which are new to both GSEs

16 new data points to support current or emerging business needs

14 new data points to support the delivery of expanded borrower demographic information under the HMDA Final Rule

2 new data points that are optional to support the joint ULDD dataset
Fannie Mae did note that their dataset also contains revisions to some existing ULDD Phase 2 data points that may require changes to a lender's system. They also noted that there are some documentation changes and additional guidance provided in the implementation notes that should be reviewed.
Lenders have been encouraged to review the updated ULDD Phase 3 specification—regardless of their loan delivery method—because most will need to update their systems and/or processes to capture and deliver the data points that will be required for Phase 3.
Fannie went on to mention that it has established both implementation timelines and an associated mandate that are responsive to the needs of the industry – providing extended adoption periods to comply with the Phase 3 requirements. There are two releases where the GSE plans to make the new data points available for lenders to begin delivering. The first will occur on May 22, 2017 and the second will take place sometime in Q4 2017.
Fannie Mae will begin requiring the delivery of all the new data points as of May 2019, and will be sending more information regarding this specific requirement by no later than Q1 2018.
For more information—including the specifics on each upcoming release, the new HMDA borrower demographic information, and the full list of new and updated ULDD documentation—check out the GSE's announcement.
Sources:
Fannie Mae – fanniemae.com