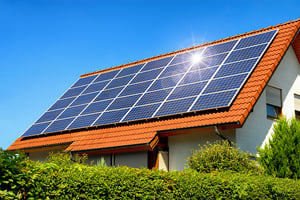 With solar panels becoming more popular, Fannie Mae decided to publish a short video on YouTube, which talks about the differences between appraising properties with leased or owned solar panels.
Known as "Appraising Properties with Solar Panels", Fannie's new video explains the difference between leased and owned solar panels and provides the appropriate processes that an appraiser should follow when valuing each type.
The GSE's video also discusses how to determine if the solar panels are real property or personal property, and answers common questions for specific scenarios that many appraisers may run into when valuing solar panels in the future.
To see the video in its entirety, click here.
For its latest appraiser-related updates and information, check out Fannie Mae's Appraisers webpage.
Source:
Fannie Mae – fanniemae.com