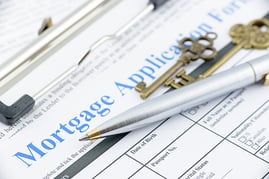 HousingWire recently reported that Fannie Mae has issued another bulletin to lenders to warn them of more potentially fake companies that are being found on borrowers' mortgage documents.
According to the article, Fannie Mae has identified an additional 15 companies it believes to be fake – growing its total list to 65. The GSE noted that all these companies, which could not be verified as an actual place of business, are located in California and have been listed as the borrower's purported place of employment on an unknown number of mortgages.
Within its bulletin, Fannie includes a series of red flags that lenders should look for on loans that could have a fake employer or other fraudulent issues. The GSE also lays out a series of steps to help lenders identify and address these issues.
In addition, the bulletin lists all 65 potentially fake companies and provides several examples of fraud that lenders should remain diligent of.
For more information, check out Fannie Mae's bulletin.
Sources:
HousingWire – housingwire.com
Fannie Mae – fanniemae.com