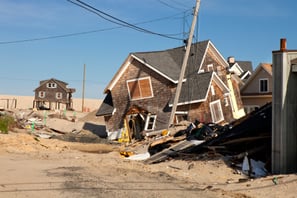 Fannie Mae recently announced that it will now allow lenders to execute appraisal waiver offers on loans in process at the time of a disaster when certain requirements are met.
According to the GSE, lenders that wish to take advantage of this policy update must make sure these loans meet the same property eligibility requirements that are currently in place for loans already closed, but not yet delivered when a disaster occurs.
Before implementing this update, lenders working with Fannie could not exercise an appraisal waiver offer on loans that were in process at the time of a disaster and were still required to obtain an appraisal.
Fannie Mae mentioned that lenders can begin utilizing this update for loan casefiles submitted or resubmitted on or after the weekend of December 8th.
For more information, check out the GSE's recent Selling Guide Announcement.
Source:
Fannie Mae – fanniemae.com