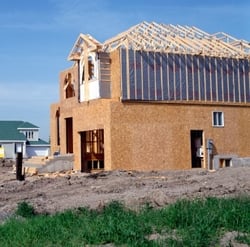 With the continued lack of new home construction, as well as the lean inventory of new homes causing shortages of existing homes, Fannie Mae announced that it is considering a series of pilot programs to help address this issue that has plagued the country's real-estate market for the past several years.
According to sources within the company, Fannie's first initiative would potentially make it cheaper and easier for prospective homebuyers to get loans to construct new residences. This initiative is still in the talking stages, and hasn't yet received approval for the GSE's regulator, the FHFA.
Currently, if a consumer wants to build a new home, they must hire a builder and obtain a construction loan. Once the house is complete, the owner must then obtain a regular mortgage loan to repay the construction loan.
Lenders can also create a mortgage with the intention of selling it to Fannie Mae, but not until the home's construction is finished. This requires them to carry the loan—and its associated risks—on their own books for many months at a time.
The new program would allow the lender to sell the loan to Fannie on the first day of construction. The GSE would then put the loan into mortgage-backed securities, along with traditional mortgages, which could potentially make the loans cheaper and easier to get. In addition, the borrower wouldn't start making payments on the mortgage until they moved in to the new residence.
Sources:
Bloomberg – Bloomberg.com
Mortgage News Daily – mortgagenewsdaily.com