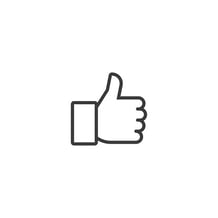 Facebook recently announced some major changes to its advertising platform after being accused of enabling discrimination. The social media giant has faced years of scrutiny over its ad practices, which appeared to allow advertisers to exclude certain individuals from seeing housing, employment, and/or lending ads.
"One of our top priorities is protecting people from discrimination on Facebook," said Sheryl Sandberg, COO of Facebook, in her announcement. "Today, we're announcing changes in how we manage housing, employment, and credit ads on our platform."
Facebook's changes are a direct result of a settlement with the fair housing groups, including the National Fair Housing Alliance (HFHA) and American Civil Liberties Union.
According to Sandberg's announcement, advertisers can expect the following changes:
Those wanting to run housing, employment, or credit ads will no longer be able to target by age, gender, or zip code.

Advertisers that offer housing, employment, and credit opportunities will now have a much smaller set of targeting categories to use in their campaigns

Multicultural affinity targeting will continue to be unavailable for housing, employment, and credit ads.

Any detailed targeting option that describes or appears to relate to protected classes will be unavailable.
In addition, Sandberg also mentioned that Facebook is building a new tool that will allow users to search for and view all current housing ads in the U.S. targeted for different places across the country.
Sources:
Facebook Newsroom – newsroom.fb.com
HousingWire – housingwire.com