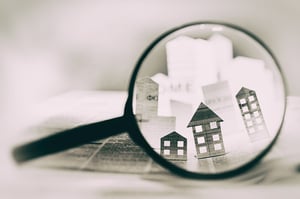 Though many have been skeptical of their viability, AVMs have always been a useful tool for the real estate appraisal industry – helping all those involved create efficient valuations through accurate and reliable data.
Thanks to COVID-19, and its many restrictions that have limited or prevented in-person inspections, AVMs have become even more essential for mortgage lenders, AMCs, and appraisers alike as a way to keep originations moving forward during this unique time.
Global DMS' EVO™ appraisal management software not only provides your organization with an award-winning platform that includes numerous technological innovations, it ensures you have the data you need, when you need it by providing direct access to industry-leading AVMs right from within its Marketplace.
The EVO Marketplace includes products from both Black Knight® and Collateral Analytics™, which are designed to deliver accurate, timely, and cost-effective property value information right from the comfort of your home or office.
These AVMs can be used as needed in either one-off orders or inserted into an EVO user's automated workflow when used more consistently. Once in the Marketplace, users are provided with both pricing and descriptions of each product and are given the ability to view samples before ordering.
For a complete list of available Black Knight AVMs, click here.
For a complete list of available Collateral Analytics AVMs, click here.
Deferring your real estate appraisals promotes additional risk, which AVMs help avoid by ensuring accurate values at the time of closing.
Interested in learning more? Contact Global DMS® today at evoinfo@globaldms.com.