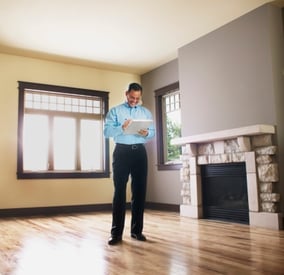 Many of today's valuation technologies claim to bring added efficiencies to one's real estate appraisal process, yet these same platforms seem to disregard the most important asset of the process – the appraiser.
As appraisers know, most systems require them to complete a lengthy registration process and then juggle multiple logins for each lender or AMC client they worth with. Not only is this cumbersome, it can be downright confusing – leading to miscommunications and costly errors.
EVO™, Global DMS' innovative valuation software, is different in that it was designed to make everyone's daily process easier, including the appraisers:
Simplified registration process, which takes only 3-5 minutes to complete.
Single sign-on that can be used with any lender or AMC.
Automatic email alerts when it's time to update credentials – keeping appraisers in compliance and receiving orders.
Once registered on the EVO Network, lenders and AMCs are able to locate an appraiser's profile and establish a connection (similar to social media) to begin sending new assignment requests for both residential and commercial properties.
If you're a real estate appraiser and wish to sign up for Global DMS' EVO Network, click here.