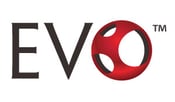 In today's highly regulated mortgage environment, appraisal reviews have become quite complex – leading to greater turn-times and higher risk. In order to avoid unwanted delays, lenders and AMCs must rely on a robust review technology that not only mitigates an ever-growing list of rules, but also promotes the timely completion of appraisal reports through automation.
Global DMS' MARS®, a standard component of EVO-Res™, ensures these key parameters are met by automating your appraisal reviews via status-driven triggers and custom rule-sets – helping to expedite a once grueling task.
MARS (MISMO Appraisal Review System) quickly analyzes an appraisal for completeness, consistency, and compliance with all GSE guidelines, USPAP, UAD, and industry best-practice – providing robust reviews in seconds that are easily managed from a simple dashboard.
100% configurable set-up – no need for IT support.
Unlimited custom rule sets.
Instant red flag report with collateral score.
Supports MISMO XML and PDF formats.
In addition, MARS significantly reduces internal review times by instantly directing reviewers to the areas of the appraisal the need their attention most – providing clear detectives on a resolution, all automatically.
For more information, check out the following flyer.
Interested in a short demo? Contact Global DMS® today at evopreview@globaldms.com.