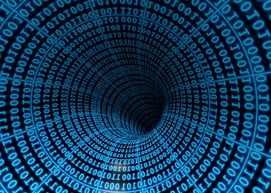 EVO™, Global DMS' innovative and award winning appraisal management software, has revolutionized the real estate valuation process for its end-users by providing a completely configurable platform that has the ability to automate one's unique process from start to finish – according to their specific needs.
Unlike other platforms on the market, EVO is changing the valuation landscape by shattering the constraints of yesteryear software designs, offering state-of-the-art technological advances that allow end-users to work the way they need to work.
100% configurable solution – no custom development work required.

User role-based design that configures your staff's security access as defined by their job.

Incredibly responsive system that supports massive files via a unique drag & drop feature.

Digital forms that can be easily customized, saved, and updated in minutes.

Configurable and robust appraisal reviews, on demand.

Complete visibility with custom reporting that captures every field, including forms.
To promote even more efficiency, EVO has been seamlessly integrated with Ellie Mae's Encompass®, providing a unique software experience unlike any other on the market for those that utilize this LOS.
With 21 years of experience, as well as years of defining requirements and collaborating with our clients, Global DMS® created EVO with the end-user in mind – providing numerous benefits you simply can't find elsewhere.
If you'd like to learn more about this revolutionary appraisal management technology, contact us at any time via evopreview@globaldms.com.