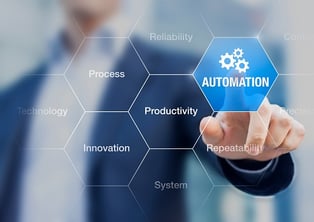 Today's lenders face an uphill battle when it comes to increasing their margins on closed loan profitability, because most of the recent industry changes have added both time and cost to their overall processes.
However, Fannie Mae's Day 1 Certainty™ program grants lenders freedom from reps and warrants, and provides numerous process efficiencies – which can be huge for their bottom line. For example, there are three opportunities that Day 1 Certainty allows lenders to capitalize on:
DU Validation Service

Enhanced Property Inspection Waiver

Certainty on Appraised Value
How is this related to Global DMS' eTrac® Valuation Management Platform? The platform's unique Workflow Engine can now be configured to aid lenders even further in their Day 1 Certainty-based efficiency gains pertaining to "Certainty on Appraised Value."
In addition to its existing functionality—which facilitates the automatic submission of appraisals directly to Fannie's Uniform Collateral Data Portal® (UCDP®)—eTrac's Workflow Engine is now able to also automatically route completed appraisals for efficiency based on their Collateral Underwriter® (CU™) score.
AMCs can use this new feature to increase their value by optimizing their efficiency and managing review costs when they work with their lender-clients to optimize Day 1 Certainty-based workflows.
eTrac's Workflow Engine will increase your overall valuation efficiency with Fannie Mae's Day 1 Certainty program, because the entire process can be done without manual intervention. Data analytics and/or review products are only purchased when needed, and the fear of costly buy-backs is eliminated.
For more information, contact us today at 877-866-2747 (option 2) or productinfo@globaldms.com.
Day 1 Certainty™ is a trademark of Fannie Mae.