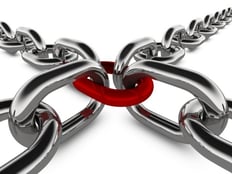 In today's highly competitive housing market, having an efficient appraisal process is critical to ensuring quick closings and happy customers. However, mitigating this process without the proper valuation management technology can be labor-intensive, inefficient, and lead to costly inaccuracies that only lengthen turn-times.
When researching new software platforms, it's important to consider not only their overall functionality, but also their automation capabilities and available integrations that further promote this automation.
These integrations establish system-to-system transaction processing, which dramatically enhances an end-user's ordering and appraisal management process by eliminating duplicate data entry, providing real-time appraisal status updates, and facilitating robust and timely communications – keep all those involved, from the appraiser to the borrower, on track.
Global DMS' eTrac® valuation management platform not only automates virtually every aspect of the valuation process, it also provides various integrations with leading LOS platforms and reputable review, data analytic, AVM, and flood product providers to help promote a truly streamlined process.
These integrations create effective synergies between the systems you use on a daily basis – significantly increasing your overall workflow, process efficiency, and most importantly, your ROI.
To see eTrac's current integration lineup, click here.
For more information about eTrac, contact us today at productinfo@globaldms.com.