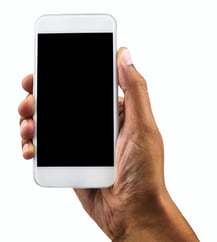 Global DMS® recently integrated its eTrac® valuation management software with ProxyPics – a patented, secure mobile app that provides a method of facilitating the delivery of photographs of a subject property when access to the property is unavailable.
Through this integration, lenders, AMCs, and appraisers who utilize eTrac can now automatically request and receive high quality pictures of both the interior and exterior of a subject property directly from the homeowner – using these photos to complete their real estate appraisals without ever setting foot on the property.
The entire process is automated, secure, protects against fraud, and requires no additional work or oversight from those using eTrac – who never have to leave the platform. It's also simple for homeowners, who utilize the ProxyPics mobile app to easily take the required photos, answer pre-set questions about the quality, condition, and unique characteristics of their home, and submit the information back to eTrac.
In the event that the homeowner's pictures are not legible, or are incorrect, retakes can be instantly uploaded as needed.
Not only does this promote safe social distancing, it ensures eTrac users have the vital information they need for completing accurate valuations that are in full compliance with the temporary appraisal guidelines that were recently enacted by the GSEs and others in response to the Coronavirus pandemic.
That said, eTrac's integration with ProxyPics will continue to serve its users post-COVID-19 by providing a simple method for securing the primary photos of a subject property as quickly as possible – helping to streamline their appraisal process and decrease turn-times.
For more information, check out the following webpage or contact Global DMS at productinfo@globaldms.com.
Already using eTrac? Contact your Global DMS Account Manager at 877-866-2747 (option 4).